The human body is an amazing thing! It has the ability to heal itself and make us ill. Finding the root cause of pain and issues is what we do. This is definitely not your cookie cutter franchise massage place. We are A Touch Above for a reason!
2019 runner up for NWA best of the best, 2019 Best of Bentonville for Sports Massage
I was a competitive bodybuilder and know the body well. I work on many athletes from NFL players, to weekend runners. I love what I do and take pride in my work.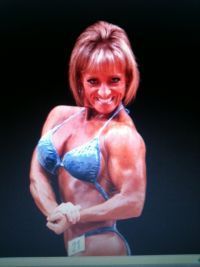 I have been an EMT for 30 years, in the ER and out in the field. I am also certified in Ashiatsu Oriental Bar therapy. ( Check out deepfeet.com for more information on that.)
I have been a Licensed Massage Therapist in Bentonville Arkansas for over 19 years. Recently upgraded to MMT. I Started my own clinic right out of school, A Touch Above Massage Studio. I have earned a wide variety of clients with over 1000 in this area and out of state. I love helping people and it shows in my work.
Come see why orthopedic surgeons, neurologists and Physical Therapists refer patients to me. I specialize in issues and finding the cause.
I have expanded my practice and added some exceptional therapists to my team. I'm very selective on who I have chosen to work along side me. Come see what we can do for you!
If you have any questions please feel free to call me. I look forward to working with you.
A Touch Above Massage Studio
Cindi Hobbs MMT, EMT Lic#4303
479-790-2565
Day,evening and weekend appointments available